PGCPS Board of Education Restores Spring Break
Hang on for a minute...we're trying to find some more stories you might like.
ENJOY the well-deserved time off. We'll see you next week! pic.twitter.com/ECG7HqWpYh

— PGCPS (@pgcps) April 2, 2018
On March 30, 2018, the Board of Education in Prince George's County released a bulletin that declared the restoration of Spring Break.
Instead of coming to school on April 4, 5, and 6, students came back on April 9. The PGCPS Board of Education will be allowed to end the school year up to five days after the date prescribed in Governor Larry Hogan's executive order (June 15) without a waiver from the Maryland Board of Education, contingent on Hogan's signature.
Many students at ERHS said they were happy about the restoration. "I absolutely loved and needed [it]," junior Nicole Chen said. "I [caught] up with work and sleep."
PGCPS responded to students' content on the PGCPS Twitter page. On April 2nd, PGCPS tweeted out, "ENJOY the well-deserved time off. We'll see you next week!" along with a picture of a small bulletin board that read "#SPRINGBREAK" and "SEE YA 4/9." On April 5th, PGCPS sent out a tweet encouraging students, teachers, and staff to send in pictures of places they were visiting or things they were doing during Spring Break, ranging from "traveling" to "an extra credit assignment."
Some students expressed less enthusiasm for the restoration. "I didn't think I needed it," junior Ann-Carol Yesso said, aware that a longer Spring Break would mean a later end-of-the-year release date. Senior Betty-Aita Rukh-Kamaa was displeased as well, though she was displeased more at the timing of the restoration than the restoration itself. Rukh-Kamaa explained that her family had intended to visit other family members during Spring Break, but canceled their plans last-minute "because we thought we would have school. It disturbed my Spring Break!"
Coach Tom Green, the athletic director at ERHS, agreed that the timing of the restoration could have been a bit better. "I wish [PGCPS] would've told us a littler sooner. I know a lot of parents canceled vacations; I know a lot of staff members canceled vacations." Nevertheless, Green expressed that he appreciated the extra days. "I needed a break, personally. I think a lot of the kids needed a break as well…in the past, [PGCPS has] extended the school year, and it wasn't that big of a deal. So, you know, a couple of extra days in the end is not gonna be that big of a deal."
The full text of the bulletin regarding Spring Break can be found here: https://content.govdelivery.com/accounts/PGCPS/bulletins/1e5565e

About the Writer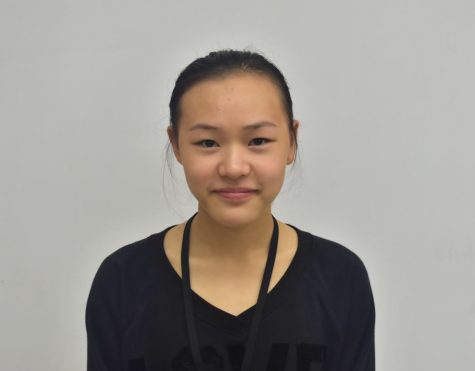 Bessie Huang, Co-Editor-in-Chief
Bessie Huang has been writing for The Raider Review since her freshman year. She has written a variety of articles for the newspaper, including book reviews,...