Students Top 5 Things to Do For Spring Break
Hang on for a minute...we're trying to find some more stories you might like.
I asked about 30 students for fun things to do for spring break. The top five things to do are:

iFLY– iFLY is an indoor skydiving place that many students suggested. This looks so fun – participants are literally flying indoors, and it might be a less costly alternative to sky diving. It is located in Gaithersburg, MD. Senior Jadace Roman said "I never been here before, but it looks so cool and I can't wait to go this weekend."
Sky Zone – Sky Zone is a indoor trampoline place. They have several locations like Waldorf, MD and Columbia, MD. Make sure you sign up ahead of time to reserve a space, and read the website requirements to participate. Students said it is a nice exercise and it it is very fun. According to Senior Mariam Oke it is "the best place ever!"
Practice Mindfulness

– For those who are not religious, this is a good time to take a moment to reflect and to be mindful. For those who are religious, this could be time to worship and reflect. Those who are Christian may be celebrating Easter, so take out your nice pastel color clothes and go to church! Senior Kayla Pringle said "yall need jesus, and its easter!" Spring break also falls during the Jewish holiday passover, which celebrates the liberation of Jewish people from slavery in Egypt. 

Play Fortnite– Fortnite is a video game that can be played on your game console, your phone, and the computer. It is a first-person shooting game that you can play in groups. Sophomore Simone Shellman said   "it is so addicting".
Take pictures with the Easter bunny– It is nice to feel like a little kid again, so go to the mall and find that easter bunny and take a nice picture! "Feel like a kid again before we graduate" says Senior Tameka Wyman

About the Writer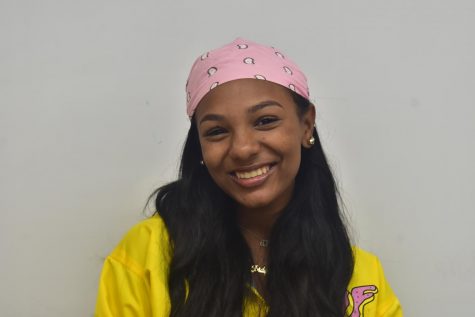 Jordyn Lyles, Social Media & Business Manager
Jordyn is a senior journalism student and Social Media & Business Manager of The Raider Review at ERHS. She enjoys watching Netflix and sleeping.