Graduation Traditions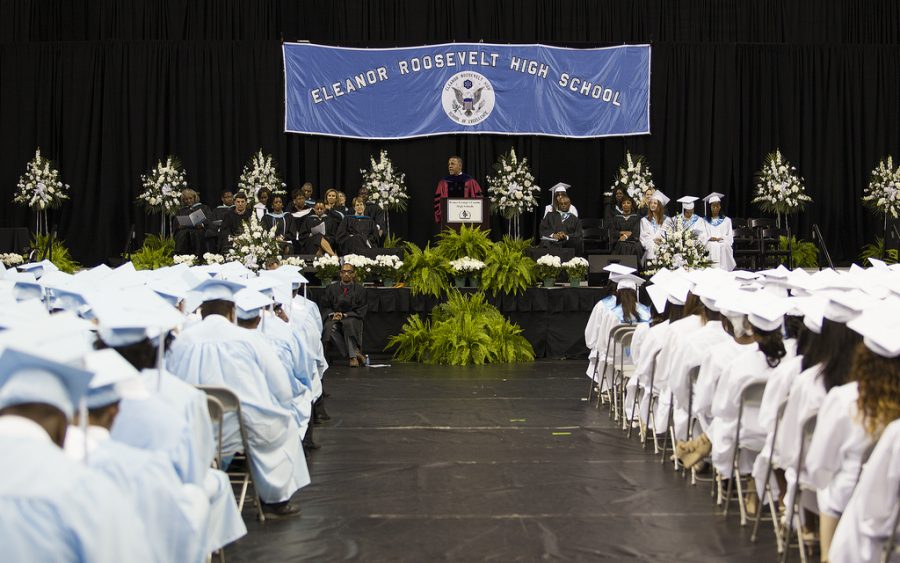 All across the world high school seniors celebrate their commencement many different ways. Some may have family traditions such as eating or going to a certain place while other might just wing it or decide to throw a party.
When asked about any family graduation traditions sophomore MaryAlyce Yoho said " I don't know any, but i'd like to start new traditions of my own."  
Sophomore Elizabeth Serra said, "I know of some traditions my extended family has for graduation. At the party, there is one of those science fair tri-fold boards with a collage of pictures of the graduate for the guests to look at. We also write life/ college advice for the graduate on notecards and collect them all in a box."
Around the United States there are many traditions that are celebrated as people graduate from High school and College. According to Brit.co  Colgate University in Hamilton NY, students participate in what they call a torchlight walk (walking holding torches) and at the end of their walk they throw the torches in a fire pit, eat pizza and have a party. While that is only one tradition there are many other celebrated by others.
The biggest tradition across the United states that we might not think of as a tradition is the wearing of caps and gowns. Every graduate wears a cap and gown on that special day to symbolize that they are graduating. It's the biggest tradition that we all follow.  
With there being a lot of things you could do to celebrate your commencement it can be hard to choose exactly what it is that you would like to do. Senior Reginald Anderson said " I don't know what I want to do yet. Might have a party or go out to eat not completely sure yet."
If  you don't know what to do to celebrate the accomplishment of graduating I suggest having a trunk party. It can be  inexpensive and lot's of fun. A trunk party is a party for college-bound students in which the guests give college essential gifts to the student, things that they will need on their next step in their journey of life.  They don't have to be specifically for those of us that are headed to college but can also be for those who going out to start their life. Everyone needs help sometimes and a trunk party could give you exactly what you need to start your life out. 
A trunk party is a good way to celebrate without breaking the bank, all you need is a location, a theme, some food and music. Finding a location may be the hardest part of planning some easy places  to celebrate may be at a park or even in your backyard. Next, pick a theme and send out invitations. Make sure that you clearly state to bring a gift to the party. Try adding your favorite colors on the invitation and making a registry and letting people know that you have one. It'll help you get the things that you know you need. Then if you are on a budget get food like hamburgers, hot dogs and a few sides. Lastly, have some music because without music is it even really a party? Make a playlist get a speaker and let it play.
Whatever you decide to do to celebrate graduating make sure it's something that you are going to enjoy yourself. After all it's your special day so why not have fun with it and make it special.
About the Contributor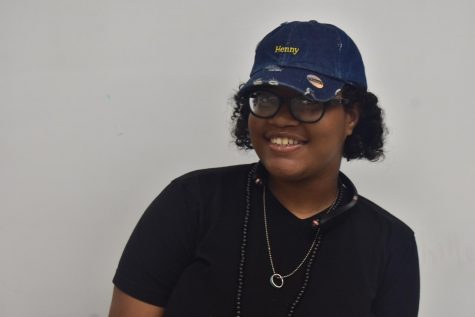 Angel Major, Student Life Editor
Angel Major is a senior at Eleanor Roosevelt High School. She enjoys baking for her business Touched by Angel Bakery.  Her favorite subjects are English...