Places To Visit and Things To Do During Spring Break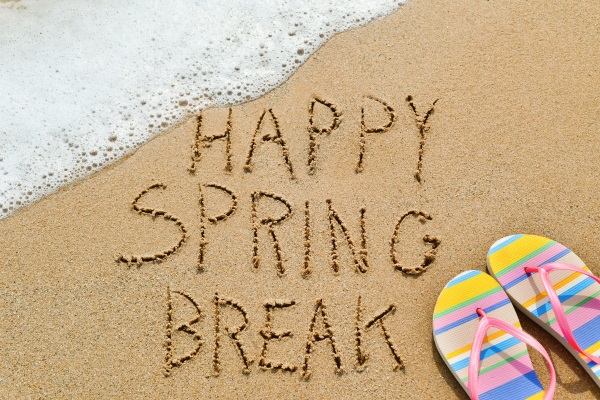 Hang on for a minute...we're trying to find some more stories you might like.
With spring break quickly approaching, some may find it difficult to make plans. Unfortunately, the break is shorter than usual, but that shouldn't stop you from having fun in the time that you do have off. There are many things you can do to keep yourself occupied, whether it be traveling, going out, or staying home. To your luck, here are a couple ideas to keep in mind!
Here are a list of places you can visit over the break.
Spend the day at the National Aquarium
Visit the National Aquarium in downtown Baltimore! Not only would will it be an educational experience, but a fun one as well! You're able to witness the intriguing and beautiful sight of sea creatures and plants. The impressive size of the building will sure captivate you. There are so many things to explore, learn, and interact with. People from all age groups will be able to enjoy their self. Although the visit may be expensive, but it's definitely worth it.
Attend the Cherry Blossom Festival 
What better way to welcome the new season by attending the cherry blossom festival? The festival takes place from March 20-April 15 located in Washington, DC. Hundreds of people from around the world come together to admire the beautiful pink flowers and trees that covers the nation's capital.  The festival is full of events that honor both American and Japanese cultures. With family activities, exciting events, and fundraisers, the festival leaves no disappointments.
Visit Museums
No matter what museum you visit, they all promise a great time. Museums provide an effective way of learning and inspire many visitors in different ways. It's the perfect excuse to spend time with friends and family in a positive, fun, productive way. You will be able to receive important information in a entertaining way. Some recommended museums include National Gallery of Art, Newseum, Museum of the Bible, The Black and Wax Museum, and National Museum of African American History and Culture.
Rollerskating
While some activities have an age limit, roller skating doesn't. Not only will you receive a great workout, but you'll have fun and make memories while doing it. Skating can serve as a stress reliever from school and work. It's also a great way to meet new people while having a good time!
Laser Tagging
This activity can be quite a thrill. Laser tag gives you all the thrills of competition with none of the contact. It's a great exercise that simulates warfare and gives you a huge adrenaline rush. Get a big group of friends or family members together, head down to your local laser tag arena, and get ready to have the most fun you've ever had in your life.
Trampoline Park (SkyZone)
This is a place where you can let loose and the childish, energetic you out. Trampoline parks allow you to exercise in an amusing way. You don't have to be a kid to go, either. It's a fun activity that you could enjoy doing until you tire out.
Indoor Swimming
Spring weather can be unpredictable at times, therefore causing hesitation on making certain plans. However, indoor pools are not affected by it. You can go swimming at any time of year indoors. Swimming is another great activity that provides a good workout. It alleviates stress and can be very relaxing and peaceful. It's the perfect way to kick off your spring break as we get into the warmer seasons.
Watch a Movie
Go to the movies! Whether it's by yourself or with others, you'll have a good time. There are currently plenty of good movies out from different genres including Pacific Rim Uprising; Black Panther; Love, Simon; Red Sparrow; and more.
If you prefer to stay in and save your money, there are still things you can to do occupy your time.
Netflix
Cuddle on your couch with a significant other or pet and binge-watch your favorite shows on Netflix or have a movie marathon. Call it Netflix's spring binge. This will relax you and take your mind off of stressful task for a few hours.
Sleeping
School can make students sleep deprived when they spend night hours studying and doing a sufficient amount of homework. Spring break allows you to catch up on sleep. No need to hit the dismiss button on your alarm clock and get up right away. Take this time to fix your sleeping schedule and get rid of those unwanted eye bags.
Cooking
Experimenting on new dishes in the kitchen can be a lot of fun. Especially when the food comes out delicious. Cooking can be a stress reliever for many. Whether you're with friends, family, or just cooking alone, there is always a certain joy in cooking: the satisfaction of having something that you just made with your own two hands, and then the compliments from others. Nothing beats that.
Read a book
Get lost in a book for a couple of hours or days. Reading a book allows you to escape your boring reality and enter a adventurous, mysterious, dramatic, exciting world. It stimulates the mind in a way that TV and movies will never be able to do. Reading can expand your vocabulary as well as entertain you, which makes it so beneficial.
Have a party
Throwing a party can be very fun. Parties provide an environment where you can socialize with friends and family. It's also an easy opportunity to meet new people. Theme parties can bring out people's creative, artistic sides. Friends, food, drinks, games, music, etc., serve as a great time when all together.
Have a sleepover
Spending the night over a close friend's house is an adventure all by itself. There are so many things you guys can to including playing video games, eating tons of junk food, pillow fights, dancing, games, karaoke, watching movies, pulling an all-nighter, and many more.
Have a spa day
Spend some time in solitude and pamper yourself. Light some candles, take a nice warm, bubble bath, and put on a face mask. Everyone needs a little time alone to rejuvenate, recuperate, and relax. Spa days can be very therapeutic for those under stress. Spring break is the perfect time to have one.
Cleaning Day
The house can get a little messy during the winter months. Start the season off fresh with spring cleaning. Take time to hang up spring clothing and put the winter clothing away. Having a clean, organized environment will make you feel better about yourself.
Be safe in whatever you decide to do. Enjoy your spring break!

About the Writer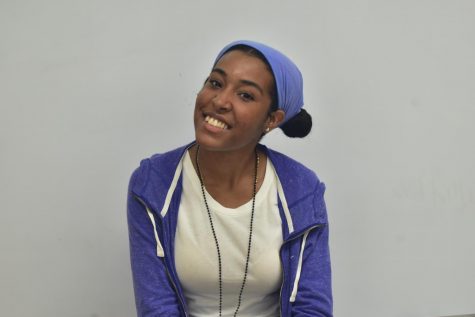 Ayanna Jones-Reid, Staff Writer
Ayanna Jones-Reid is a senior at ERHS and a staff writer for the Raider Review newspaper. She enjoys writing stories on her free time and plans on becoming...