Roosevelt's Baseball Season Arrives
Hang on for a minute...we're trying to find some more stories you might like.
As spring sports approach, the baseball teams looks forward to beginning  their season, lead by coach and math teacher Andrew Capece. Last year, the Raiders finish the season 14-4 and lost in the semi-finals to Northwest High School. On March 21, the Raiders will host their first home game of the season against the Northwestern Wildcats.
Overall the varsity baseball team members said they are focused and have high expectation this season.
"the team goal is to become united as one and focus on the game in order to achieve where we're trying to get to." said junior Josiah Parker, who is a left-handed pitcher for the team. "We need people to pick each other up and worry about everyone not just individually."
During this season Parker wants to leave a impact by "wanting people knowing that the amount of hard work you put into the game will define how far you achieve that goal."
Center fielder senior Se'Von Anthony said "I want to be able to bring home a state championship to Roosevelt since we haven't had one in a long time and put Roosevelt on the map and get us the respect we deserve." Life as a student athlete can be sometimes challenging managing school, along practices and games.  However, Anthony said " if I want to play I have to do my schoolwork; Academics comes first then baseball".
Senior Leonel Ceballos gave some advice to upcoming varsity players "I recommend that you come to practices wanting to get better and coming to games to win and pick up ways other people play which you can then implement in your game."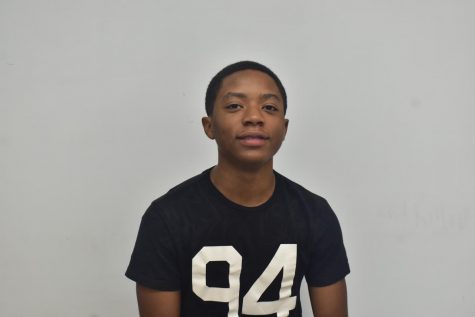 Kobe Broadwater, Sports Editor
Kobe is a junior at Eleanor Roosevelt high school and sports editor.  He enjoys Chick Fil A's fries and lemonade. Kobe enjoys sports and pursuing on becoming...