A New Norm: Is Viral, Still Viral?
Hang on for a minute...we're trying to find some more stories you might like.
On December 21st, 2012, "Gangnam Style" by Psy became the first video on the internet to reach one billion views. To let you know just how big of a milestone this was at the time, the most viewed video before it, "Baby" by Justin Bieber, which was around 803 million at the time, did not reach 1 billion until February 24th, 2014 and it was posted February 19th, 2010, which makes it the 2nd video to ever hit a billion views. That' still a big deal, but when you look now, "Gangnam Style" is no longer in the top 3 most viewed videos (currently at 3 billion), and "Baby" isn't even in the top 20! Once considered an unbelievable milestone, the views are slowly becoming very believable. So, is popular, still popular? Is viral, still viral?
Let's pull up the statistics. October 5th, 2005 "I/O Brush" by larfus (no longer uploaded) was posted and by October 29th, 2005 it achieved the record for YouTube's most viewed video with a "whopping" 247,000 views. A record that was only held for two days. Within the year of 2006, we see the record jump from 2 million to over 10 million, the 10 million record held by Judson Laipply's "Evolution of Dance" (which has held the record 3 different times for 3 different years) currently at around 301 million, which is 6% of the views of the current record holder "Despacito" by Luis Fonsi.
When adding up the views of the top 5 most popular videos on YouTube each year from 2005 – 2017, you'll see a huge jump. From 2005 to 2007, the top 5 videos' views combined is 5.44 billion. That's the combined views of 15 videos. Quick reminder: the current most viewed video, "Despacito" by Luis Fonsi featuring Daddy Yankee currently sits at 4.8 billion, on pace to surpass that 5.44 billion in less than a year. And if you want to go even deeper in the analytics, between 2015 and 2017, the top 5 most viewed videos have 35.1 billion views in total. And to get even more mathematical, let's look at the percentage of 2005 – 2007 within 2015 – 2017, and scale Judson Laipply's "Evolution of Dance" to if, it got the same percentage of traction in 2018 (I promise it will make sense in a second, bare with me).
2015 – 2017's most popular videos are 85% larger than 2005 – 2007's. So let's look at Judson Laipply's "Evolution of Dance" currently sitting 301 million and scale it up 85% to see how it'd fit in 2018. Doing 301 million and multiplying that by 1.85 would make that slightly over 556 million views, still not even the most popular video. While 300 million is definitely a lot and a big deal at the rate we're at, the billion is slowly becoming the 100 million of the past. Where once getting 100 million was seen as impossible, the same was with a billion, but slowly it's becoming very possible.
One million views, which was once considered viral, is slowly becoming less of a number. Even when it comes to subscriber counts. Back when I used to frequent YouTube, in 2011 RayWilliamJohnson (currently at 10 million subscribers) was the top of YouTube, being the first to reach 5 million subscribers. Current most subscribed YouTuber PewDiePie is currently sitting on over 61 million, 84% more subscribers than RayWilliamJohnson who has fell out of the 150 most subscribed channels. Currently there's over 5,000 channels over 1,000,000 subscribers and over 160 over 10 million.
It's safe to say the standards have went up, where once a million subscribers could be considered "viral." I think the 100 million mark should be the new baseline. Once considered a viral video, "Charlie bit my finger" (2007) doesn't even have a billion views. "Finesse" by Bruno Mars is nearing 300 million a month after release. So I ask this again: Is viral, still viral?

About the Writer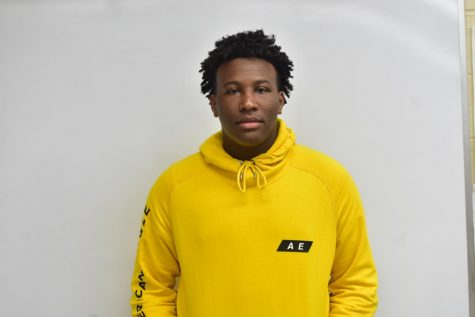 Ethan Philpott, Arts & Entertainment Editor
Ethan Philpott is a senior and the Arts & Entertainment Editor. Ethan plans on studying journalism in college next year, and would like to report on...