Book Review: Sad Girls
Hang on for a minute...we're trying to find some more stories you might like.
Sad Girls, Lang Leav's debut fiction book, started off with a preamble that read like poetry – a gesture to her reputation as a poet.
I bought the book because whenever a writer crosses genres and publishes work in a genre they are not typically known for, especially a writer I am invested in – or, at least somewhat, as is the case with Lang Leav – I become particularly interested in reading their new work. The first sentence of the first chapter was eloquently clean: "I was three weeks shy of turning eighteen when I was struck with the cruel affliction of anxiety."
But her writing soon became tiring to read. Much of Lang Leav's language in the book, I felt, was more ornamental than truly useful for conjuring imagery. Her comparisons were awkward, and the words she chose, purple, altogether empty.
The premise of the book revolves around a lie; specifically, a lie that the narrator had absolutely no reason to tell. The narrator, Audrey, explains that the "terrible untruth" she told about a classmate named Ana, had been completely unwarranted and unprovoked. Apparently, this terrible untruth would lead to Ana's suicide.
Parts of the book were highly intriguing – not because of the writing, which I was rather disappointed about, but because of the pockets of intricacies in Sad Girls' plotline – and other parts felt absolutely extraneous. Around three-quarters into the book, when the narrator spontaneously decides to take a trip to Colorado, I almost stopped reading. Her brief retreat didn't contribute anything significant to the plot – it just seemed like a way to seemingly complicate the plot without actually affecting it, by introducing a new love interest.
I also thought the narrator was very one-dimensional. Her way of speech was stilted and seemed inconsistent, and it was very difficult to simply like her. One could argue, perhaps, that this is what Lang Leav intended, but it was difficult for me to like her for the wrong reasons. (Villains should be complex and real, too.)
The climax of the book was shocking, which I do commend Lang Leav for. It was the ultimate "plot twist." It was also probably one of the only redeeming qualities of the book. I think the plot of Sad Girls has potential – despite its unfounded and frankly nonsensical catalyst – but it could have been more concise, and much more fleshed-out.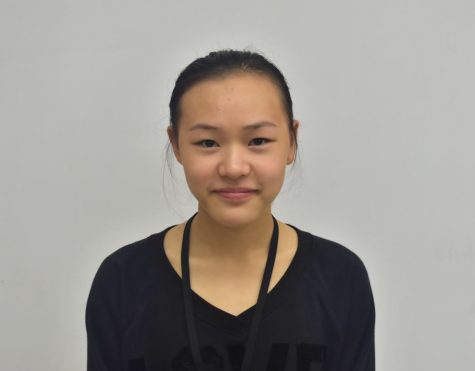 Bessie Huang, Co-Editor-in-Chief
Bessie Huang has been writing for The Raider Review since her freshman year. She has written a variety of articles for the newspaper, including book reviews,...