Girls' Indoor Track Overview
Hang on for a minute...we're trying to find some more stories you might like.
On Tuesday February 20th, the Eleanor Roosevelt girls track team competed in Maryland State's track meet at Prince George's Sports and Learning Complex. The team qualified in the 55 meter, shot put and 4×200 relay and were lead by sophomores Jazmine Thomas and Alanna Morrow placing 5th and 8th, respectively, in the girls 55m.
Alanna Morrow, who competed in the 55m, 4×200, and long jump, has a good relationship with her teammates commenting that "we motivate, encourage, and support each other to do our best." Before each race, Morrow states her routine is "usually listen to music and envision [having] a good race and running my best time." She also shared her experience on participating in states, saying "I was really happy to have made it to states for one of my events. I miss[ed] last year so I was happy about the improvement. My coaches help me improve as well."
According to Jazmine Thomas, who ranked 5th in States 55m, "this season so far has been very hard at first because we were all out of shape coming from summer break, so it was very challenging getting back in shape…but after we put 100% effort at practice everyday from September till now it has all paid off." Thomas said that before races "my teammates and I start our dynamic stretches so that we feel loose, do drills to work on our technique, and…do 9 sprints to get our bodies warmed up." Thomas too shared her states experience, saying "I know there's many people that didn't make it and wish they did." Heading into the outdoor season Thomas said "I can't wait to do big and better things."
Junior Carla Rose, who competed in the 4×200 view on the indoor season, said that "as long as I'm progressing and improving I'm satisfied. The life as a student athlete can be difficult and challenging to maintain good grades. It can be very demanding and you really have to manage your time well." Also, Rose said "I believe I have a good relationship with my teammates, I met my best friend running track and majority of my friends are on the team."
The team heads into the outdoor season, with goals to work harder and improve. In the words of Rose, "watch out for us we're on the come up."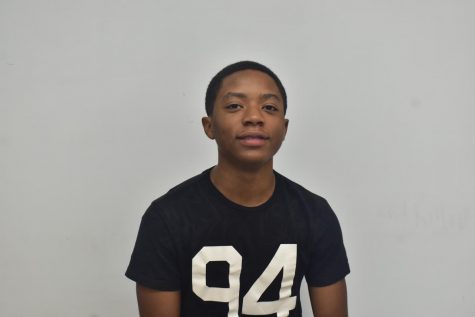 Kobe Broadwater, Sports Editor
Kobe is a junior at Eleanor Roosevelt high school and sports editor.  He enjoys Chick Fil A's fries and lemonade. Kobe enjoys sports and pursuing on becoming...