Can Cleveland Cavaliers Roster Makeover Turn Around Their Season?
Hang on for a minute...we're trying to find some more stories you might like.
On February 8, 2018, the Cleveland Cavaliers changed up their roster right before the trade deadline and sent 6 players off who recently joined the team last summer. However, the Cavaliers are off to a great start, having won three straight games against the Hawks, Celtics, and Thunder. The new team and playoffs starting soon brings to question whether Cleveland can gain chemistry with only 26 games left, make a run in the playoff, and compete against defending champions Golden State Warriors.
The Cavs pulled off three trades in one day, sending Isaiah Thomas and Channing Frye to the Los Angeles Lakers, Jae Crowder and Derrick Rose to the Utah Jazz, Iman Shumpert to the Sacramento Kings and Dwyane Wade back to the Miami Heat to reunite with his old team.
They added to their roster in return Jordan Clarkson, Larry Nance Jr, Rodney Hood and George Hill, humble and hungry players ready to make a playoffs run.
Personally, I believe the Cavaliers definitely can come out the Eastern Conference and compete for a championship. The team chemistry was shown in their 121-99 victory against the Celtics. The trades that occur last Wednesday have changed their franchise and may save their chances of keeping Lebron James, who has a tough decision to make this summer with his contract expiring. In my opinion, if James is making a business post-career move, he should leave Cleveland this summer and go to Los Angeles Lakers or Houston Rockets. However, the roots he laid in Cleveland and having brought them their first championship presents an excellent opportunity for more championships to come. The Cavaliers head into the all star break on a four game winning streak and have turnaround their season particularity on the defensive side. I see a well balanced team, with a now happy Lebron James, a solid bench team and with the playoffs coming soon, definitely a team to watch for.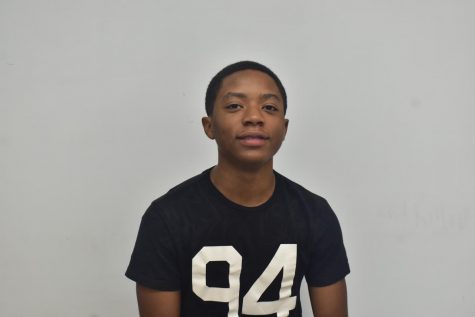 Kobe Broadwater, Sports Editor
Kobe is a junior at Eleanor Roosevelt high school and sports editor.  He enjoys Chick Fil A's fries and lemonade. Kobe enjoys sports and pursuing on becoming...