ERHS Reactions to Trump's First SOTU Address
Hang on for a minute...we're trying to find some more stories you might like.
On January 30th 2018, President Donald Trump delivered his first State of the Union Address in the chamber of the United States House of Representatives.
It began at 9 p.m. EST and ran for approximately 80 minutes, making it one of the longer State of the Union addresses in recent years. Trump began by addressing the heroism of many American compatriots. He spoke about job growth, the tax cuts which he said "provide tremendous relief for the middle class and small businesses," future priorities such as "reduc[ing] the price of prescription drugs," and more.
Fact-checkers, such as The New York Times, contended that some of Trump's claims were missing context, some were "true, but misleading," and some were false. For example, Trump cited that "Since the election, we have created 2.4 million new jobs, including 200,000 new jobs in manufacturing alone." Yet by 'the election,' Trump is not referring to the day he took the oath of office (January 20, 2017), but instead to Election Day (November 8, 2016).
Junior Makiyah Holder said that she thought Trump "didn't really address any of the actual problems in America…he kind of…idealized everything." Holder mentioned Trump's calling out the Democrats for not clapping for most of his speech. According to Time magazine, "Trump called for bipartisan unity…but many Democrats in the audience stayed seated and avoided clapping even on some noncontroversial subjects that would have typically prompted applause." He'd called them "un-American," perhaps "treasonous," and said they "gave off 'bad energy.'"
Holder called the Democrats' unwillingness to clap for Trump "a form of peaceful protest…I don't feel like he should be calling them out for protesting especially because it is a constitutional right."
Senior Charlie Tuttle, who disclosed that he was a registered Democrat but considers himself "more of an independent," said he was hoping that the State of the Union would bring people together, but that he "was disappointed…Trump spoke of unity, yet he boasted his and his fellow Republicans' agenda."
Tuttle brought up Trump's use of honorary guests during the speech, and while he is "not saying [Trump] is the first president to [use guests]…I did feel as though some of his comments were inappropriate. The most appalling of which was his honoring of the family who lost two daughters to the MS13 gang, and using it to gain support for harder immigration, the border wall, and the discontinuation of DACA. I felt for the family and am by no means defending the MS13 gang, but I believe he should have used that time to target the MS13 gang directly rather than clumping together the many hardworking immigrants that have done nothing wrong."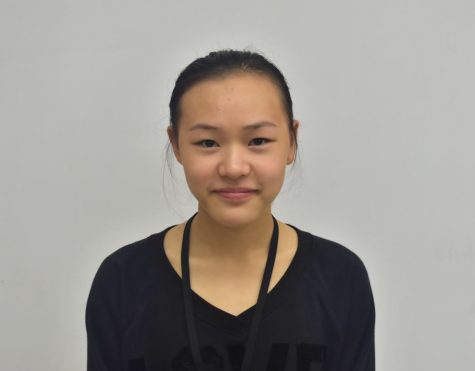 Bessie Huang, Co-Editor-in-Chief
Bessie Huang has been writing for The Raider Review since her freshman year. She has written a variety of articles for the newspaper, including book reviews,...