Super Blue Blood Moon is a "Spectacular Spectacle"
Hang on for a minute...we're trying to find some more stories you might like.
This morning, a total lunar eclipse occured with a blue moon, known as the Super Blue Blood Moon. Many were able to witness the magnificent moon from across the world; viewing times varied.
Is it really super? Is it blue or is it red? A super-moon occurs when the moon is very close to earth, which can be impressive, but isn't all that super. A blue moon interestingly has nothing to do with the color. The term refers to the times when there's a second full moon in one calendar month. The Blood Moon occurs because the Earth is passing between the Moon and the Sun, which gives the Moon a reddish tint.
The last time all of these events occurred simultaneously in the Western hemisphere was 1866.
Considering this is the first super blood moon in over 150 years, the scientific community is excited about the research potential. NASA scientists say the way the moon's surface responds during the eclipse can provide insights about where to land a rover for a future mission. According to an article from Space.com, NASA moon scientist Noah Petro explained that "the super-moon lunar eclipse on Jan. 31 is shaping up to be a spectacular spectacle as well as a boon for moon researchers."
The full eclipse was visible on the U.S. West Coast, Hawaii, Alaska, Western Canada, Eastern Asia, Australia and New Zealand, and the event is slow and drawn out — the key is to get the timing right. Everyone in the U.S. will be able to see at least some portion of the eclipse, with the best views in Western states. Depending on location in the U.S, viewing times and experiences may differ. On the East Coast, the eclipse began at 5:51 a.m. eastern standard time, but the moon set before the end of the eclipse totality.
Senior Daniel Murillo, said, "I'm definitely looking forward to seeing the moon."
Freshman Rachel Allen, recommended, "everyone should take a moment out of their day to witness it."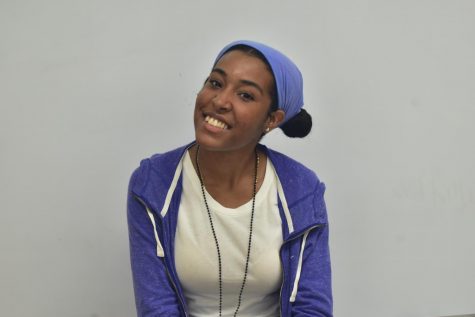 Ayanna Jones-Reid, Staff Writer
Ayanna Jones-Reid is a senior at ERHS and a staff writer for the Raider Review newspaper. She enjoys writing stories on her free time and plans on becoming...