Students React to Larry Nassar's Sentencing
Hang on for a minute...we're trying to find some more stories you might like.
On November 22 in Ingham County Circuit Court Larry Nassar, a former USA Gymnastics and Michigan State Doctor, was sentenced 40 to 150 years for sexual assault, with over 20 accusers. Nassar also received 60 years for a conviction related to child pornography in Michigan.
Nassar plead guilty to the crimes and admitted that he sexually assaulted young girls under the guise of medical treatment and admitted to using his trusted medical position to molest young girls. The case has led to the resignation of the entire U.S.A. Gymnastics board of directors.
Most of Nassar's victims were high school age or younger, so many students reacted to children being sexually abused by a trusted adult such as a doctor.
Senior Alicia Jurado said she understands that "it's difficult for people who have been sexually assaulted to speak up because they trusted the person."
Senior Adaeze Okoroajuzie said she agrees and thinks that Larry Nassar sexually assaulting those girls is "disgusting and despicable and that he took advantage of his patients."
Senior Ciara Haith said she feels that "he deserves his sentence because someone that holds such a trusted position shouldn't abuse their position."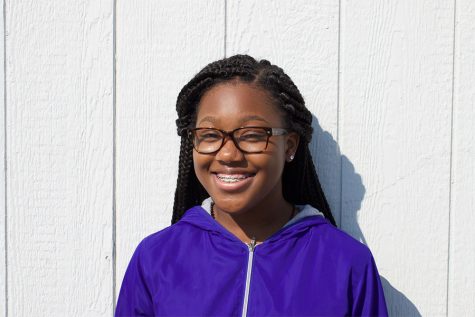 Zsyrii Ennis, Co-Editor-in-Chief
@RaiderZsyrii

Zsyrii is a senior at Eleanor Roosevelt High School and an aspiring lawyer. In the last two years she has participated in a few extra-curricular...