Places To Visit and Things To Do During Winter Break
Hang on for a minute...we're trying to find some more stories you might like.
With Christmas break shortly approaching, many may not know how to spend it. Fortunately, I have a few places students and staff can visit, along with activities to occupy your time!
Go Skating
Ice skating is a very common activity around this time of year. People can have fun with family and friends, while getting a good workout in. Visit The Gardens Ice House in West Laurel, Maryland or Herbert Wells Ice Arena in College Park, Maryland. Herbert Wells Ice Rink is open for ice skating seasonally, from October through March.
See a Light Show
Go see the Annual Winter Festival of Lights or the Zoolights. Christmas lights are very pretty and can be fun to see in a holiday drive-through event or a stroll through the zoo. With more than one million twinkling lights, wonderful themed displays, and one of the tallest tree displays in the state. Why not take time to enjoy the scenes? The festival of lights is held at two locations: one in Prince George's County and the other in Montgomery County. The zoo-lights display is held in Washington, DC.
Visit an Amusement Park
Spend your Holiday in the Park at Six Flags! It's the most magical time of the year filled with enchanting experiences that will help create those special family fun outings again and again. Their breathtaking winter wonderland features a variety of delightful and interactive activities to help capture the holiday spirit.
Take in a Ballet Show
Start a new holiday tradition with your loved ones by buying tickets to see The Nutcracker in DC. It will be a wonderful experience to watch ballet dancers perform, along with hearing the marvelous orchestra.
See an Exhibit
Visit the Botanic Garden this Christmas. It's a train show where you can explore classic attractions like Texas' Cadillac Ranch, Colorado's hot-dog-shaped Coney Island Hot Dog Stand, South Dakota's Corn Palace, New Jersey's Lucy the Elephant, and many more.
Watch a Movie
Go to the movies! Whether it's by yourself or with others, you'll have a good time. If you like superhero actions movies, there are a few currently out now. Like Thor, Justice League, and Star Wars. If you want to see a holiday theme movie, A Bad Moms Christmas, Daddy's Home 2, and Coco are a few suggestions.
Stay in and Save Money
Some people don't want to spend more money than they already have to around the holiday. The good news is there are fun things to do at home. Snuggling on the couch with hot chocolate, in Pjs, watching Netflix, is just as entertaining as going out. It may be even more relaxing. Catch up on sleep, read a book, or host a holiday party.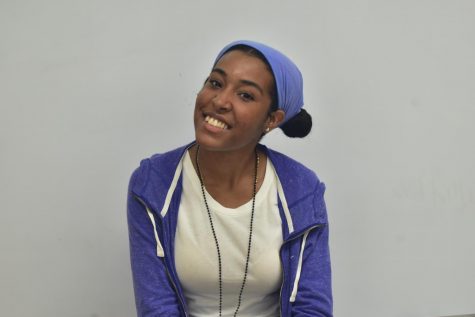 Ayanna Jones-Reid, Staff Writer
Ayanna Jones-Reid is a senior at ERHS and a staff writer for the Raider Review newspaper. She enjoys writing stories on her free time and plans on becoming...