The Minnesota Lynx Defeats Los Angeles Sparks in 2017 WNBA Finals
Hang on for a minute...we're trying to find some more stories you might like.
On October 4th, the Minnesota Lynx took the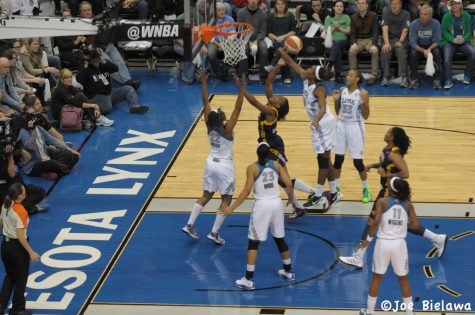 WNBA Championship Title against the Los Angeles Sparks at the University of Minnesota's, Williams Arena in Minneapolis, MN. Out of their 5 championship games, they won 3 of the games, which led them to this Championship victory. The final score of the Championship game was 85-76 in Minneapolis.
The Lynx's had a 27-7 record this season, and were the number one seed in the western conference. The Los Angeles Sparks were placed at second seed. The 2017  Most Valuable Player was Sylvia Fowles, who is a player for the Lynx, had 87.5% of votes for the award go to her. This is Fowles's second MVP award.
After a long season, the Lynx celebrated the championship title with a parade in their hometown  of Minneapolis, on October 6th. Who knows maybe they will win a consecutive championship title next season?