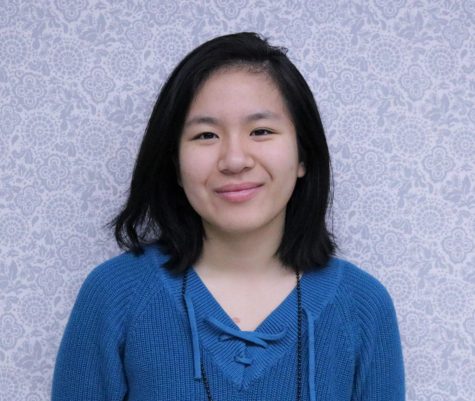 Vivian Chan, a Science and Technology Senior at Eleanor Roosevelt High School, is a member of the school's Journalism class.
Her interests are vast and wide, including Japanese, health, art, and of course journalism. To Vivian, being a journalist means being invested in telling the stories of those around the world, uncovering the truth, hearing others' opinions, and creating discussion and thought. Vivian already enjoys reading the news, thinking over various topics and current events, and discussing different perspectives and opinions, so it was a perfect fit.
She hopes journalism will be a learning opportunity, a chance to improve her writing, and to see if journalism is a possible career path she'd like to travel down. Should she walk down that path, she'd like to be a journalist that reports without bias and judgement, and one whose writing opens the door for conversation and understanding.
Vivian Chan, Staff Writer
May 16, 2019

Students discuss the value of NHS

(Story)

May 02, 2019

Many Surveyed ERHS Students Say They Have Cheated

(Story/Media)

Mar 22, 2019

Recreation Review: ClimbZone in Laurel, MD

(Story)

Feb 14, 2019

Don't Blame the School Because You're Late

(Story)

Jan 11, 2019

What It's Like to Be Me: Young and Openly Christian

(Story/Media)

Nov 20, 2018

Club Intends to Bring a Safe Space to ERHS

(Story)