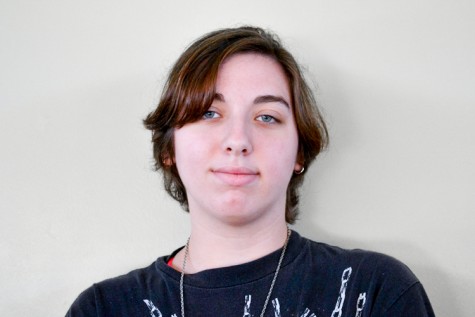 Max Beavers is a senior at Eleanor Roosevelt High School and a staff writer for The Raider Review. Max has always had an interest in different forms of expression and art. Writing and drawing were his favorite forms of expression.
When picking classes for senior year, Max heard about journalism 1. Having at least a base knowledge of journalism and because of a love for writing, he decided to take the class to try it out. During the remainder of the year, he hopes to publish articles, draw cartoons, and take photos for the Raider Review.
After high school, Max wants to use all he has learned to pursue a career involving art and writing.
Max Beavers, Staff Writer
May 10, 2016

Batman V Superman: Dawn of Justice

(Story)

Apr 27, 2016

Sony to Drop Dr. Luke? (Follow Up: Free Kesha)

(Story)

Mar 03, 2016
Nov 30, 2015

Political Cartoon: The American Holiday Season

(Story)

Nov 04, 2015

Seniors Say Prom is too Expensive

(Story)

Oct 30, 2015

Top Ten Movies for Halloween

(Story)

Sep 10, 2015

Staff Spotlight: Ms. Devonne Johnson

(Story)