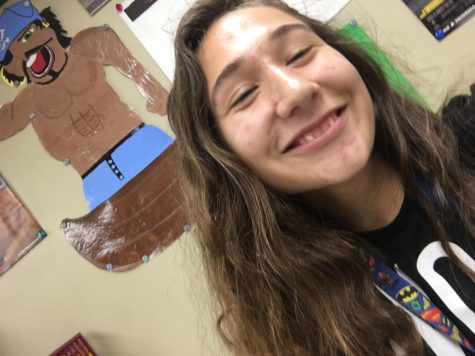 Louisa Ellison, a Science and Technology junior at Eleanor Roosevelt High School is taking journalism for the first
 time this year. She is taking Journalism with the hopes of improving her writing but also because having an informed public is the key to change in politics and social norms. The country is at the brink of change and Journalism and an informed public help to propel it forward.
Louisa loves writing but one of her favorite pastimes is reading. She loves to read so much that she created Raider Readers, the resident book club here at Roosevelt. In her free time, she plays soccer for the Varsity team
 and 
does track
. She also indulges her musical side by 
playing viola for the school orchestra, being in
 Tri-M (the Music Honor Society)
, and jamming with friends
. 
She is excited by the prospects of reporting the news accurately and can't wait to get started right away.
Louisa Ellison, Writer
Jun 07, 2019

Alabama Should not Restrict the Reproductive Rights of Women

(Story)

May 02, 2019

Students Anxiously Await Admissions Decisions after Scandal

(Story/Media)

Mar 22, 2019

Me Too – The Revolution We Were All Waiting For

(Story)

Feb 12, 2019

Ladies, It's Not Over Yet

(Story)

Jan 11, 2019

What It's Like to be Me: Being Bisexual

(Story)

Dec 14, 2018

Teacher Feature: Ms. Amie Littman

(Story)