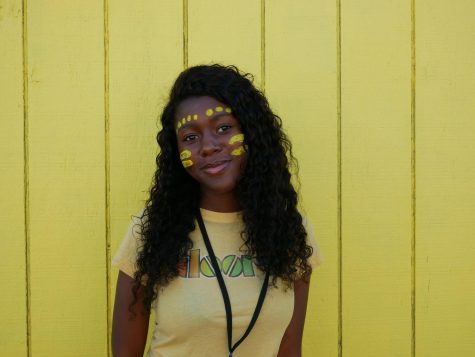 Having developed a passion for reading and writing at a young age, junior Kenny Davis began her career as a Raider Review staff writer in fall of 2016, and is now one of the two Co-Editors-in-Chief. She soon discovered a love for journalism that offered her new opportunities of expression that she never experienced before. Kenny loves using journalism as a way to voice her opinion, while also informing and educating students on topics such as arts & entertainment, current issues, and more.
English class continues to be her favorite subject at Eleanor Roosevelt High School. She particularly enjoys engaging in open-minded discussions that introduce new perspectives to interesting topics.
Besides writing, Kenny has also acquired a diverse taste in music that spans many decades, especially artists from the 1980's. Her years of English class have inspired her to pursue a career in writing, and she hopes to attend college in New York City to study journalism and music production.
Kenny Davis, Co-Editor-in-Chief
Oct 28, 2019

Students React to Mattel's Gender Neutral Doll

(Story)

Sep 23, 2019

Lack of Soap in Student Bathrooms Raises Concerns

(Story)

Jun 07, 2019

Alabama Should not Restrict the Reproductive Rights of Women

(Story)

May 17, 2019

Is Vaping an Issue at Eleanor Roosevelt High School?

(Story)

May 16, 2019

What It's Like to be Me: The Head of a High School Department

(Story)

May 02, 2019

Students from Immigrant Families Discuss Motives for College

(Story)

Dec 14, 2018

Students Say they Question Fairness of the Dress Code

(Story)