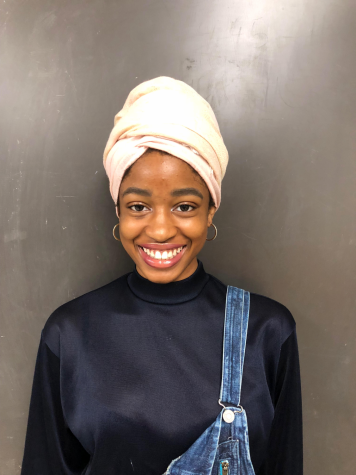 Christine Mbagwu, a senior at Eleanor
Roosevelt High School recently joined
the journalism class at the beginning of 
the 2018 school year. For her, journalism
offers a wide variety of opportunities that
she is passionate about: family, ethical 
production and consumption, democracy,
journalism literacy, and the representation
and influence of minorities in journalism.
She enjoys using journalism as a way of
sharing, learning, and growing with her peers.
She hopes to capture and relay
the voices, concerns, and feelings of the
individuals around her. 
Although she isn't majoring in journalism, 
she hopes to apply the skills and experience
she gains while writing for the Raider Review
to her other interests such as business and
entrepreneurship.
Outside of journalism,
she is a member of the National Honor Society
and a PGCPS student member of Board advisory
council. Her hobbies include
reading, poetry, and watching psychological
thrillers.
Christine Mbagwu, Staff Writer
May 16, 2019

Throwback Thursday: Evolution of Trans Visibility and LGBTQ+ Rights

(Story)

Apr 03, 2019

New Zealand Mass Shooting Shocks ERHS Students Among Many

(Story)

Feb 16, 2019

Black History Month: Back to Black and More

(Story)

Jan 28, 2019

What It's Like To Be Me: Naomi Ward on Self-love and Self-becoming as a Minority with Mental Illness

(Story)

Nov 29, 2018

Students Call for Reform For Transgender Awareness Week

(Story)