The DMV Art Scene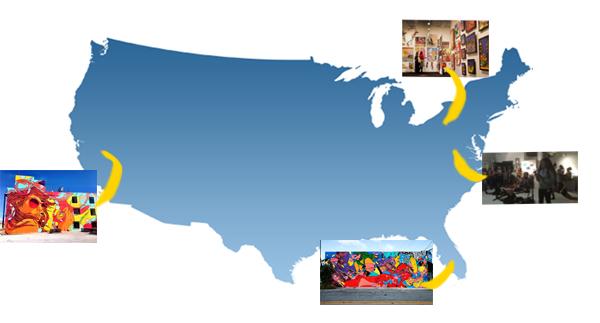 Hang on for a minute...we're trying to find some more stories you might like.
Students from all around the county have been becoming more involved in the DMV (D.C.,  Maryland, and Virginia) art scene. Metropolitan areas have been centers of creative thought and have produced countless pieces of work that often make their way out of the surrounding area to the eyes and ears of the rest of the country. People like Kali Uchis, Wale, and Ginuwine all came from the area.
Different forms of art, ranging from music to dance to paintings, are showcased through social media and art shows that have become more prevalent around the DMV.  The shows are often centered around a theme, such as the 90's era or social justice, that's reflected through the art, atmosphere, and people. Entrance costs range from $5 to $10, and show-goers are able to buy some of the work they see. People have gone for a multitude of reasons, ranging from going to "support friends", as senior Jordan Berry does. Junior Daanye Scott says that she goes to "enjoy the art and the type of people that are usually there", while senior Jamie Tyson goes "to enjoy the positive energy everyone gives off."
The organization of these shows gives students from different schools a reason to come together and and a way to get their work out to larger audiences. "They have definitely given student artists more exposure" Berry noted. Tyson said "I do think the shows are important for student artists, especially in regards to making profits from their art and building connections with other artists."
Recent shows have also been met with some criticism. The "party environment" that has emerged is "sometimes a problem since people concentrate more on the music and getting lit" said Tyson. Jordan also stated that she believes this has led to a "de-emphasis on the physical artwork".
Although some believe the popularity may fade because it's seen as "just another trend to some people", as Scott put it, the art scene currently has the interest of many students from Roosevelt and other high schools.