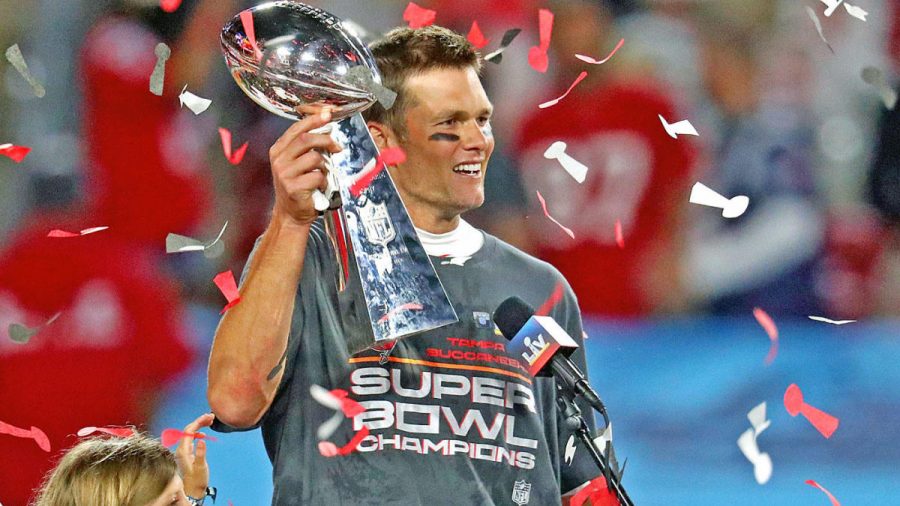 What does it take to become the GOAT? While many people know the answer to that question, not so many people can actually accomplish it. No one ever thought Tom Brady would be in the conversation.  He was drafted by the New England Patriots as the 199th pick and as one of the least athletic quarterbacks. Afterwards, he sought to prove to the world that he was severely underrated  through his clutch plays and strong leadership. But yet, till this day, some people still do not give Tom Brady the credit he deserves.
During his time with New England Patriots, he won six super bowls, three MVPs, and once finished an amazing season when he threw for 50 touchdowns. But during that time, people wanted to give Bill Belichick, the Patriot's coach, most of the credit. Due to this, when Tom Brady decided to leave and join the Tampa Bay Buccaneers, lots of sports fans doubted Tom Brady going into the season. Cejay Hopkins — a big NFL fan — said, " I didn't expect the Buccaneers to even make the playoffs because Tom Brady is so old and the previous year before they weren't good." He also says, " Through the midway point of the season I thought I was right but they just turned up out of nowhere." He was right about the Bucs just turning up because after their loss to the Chiefs in week 12 of the NFL regular season, the Bucs adjusted and won every game afterward
In a Sports Illustrated article, a player said, "Brady changed the team's mindset." And to make the journey to the super bowl even more special Tom Brady defeated the Washington Football Team who had the 7th best defense in the league. Then he led his team to defeat Drew Brees and the Saints who were among the top five best defensive teams in the league. Then in the National Football Conference (NFC) championship game, Brady defeated Aaron Rodgers, one of the best quarterbacks in the league who is a top contender in the GOAT conversation. Going into the Super Bowl, Brady had a lot to prove because sports fans were saying Patrick Mahomes was the best quarterback in the league and took it a step further and said he will succeed more than Tom Brady. I believe Tom Brady went into the Super Bowl with a chip on his shoulder to prove to people that there will be nobody better than him. With the 31-9 victory over the Chiefs that gave Tom Brady his seventh super bowl win, he now has more super wins than any other NFL franchise. The best part about it is that Tom Brady said he's not done, so he has a chance to win more Super Bowls. Tom Brady knows what it takes to be the GOAT because he is the GOAT.