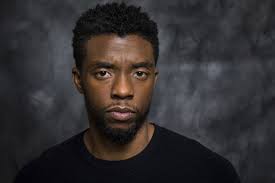 Chadwick Boseman was one of the few African Americans that made a big mark on the movie industry. The actor was the first African American to star as a protagonist in a Marvel Cinematic Universe (MCU) superhero movie. Chadwick found out he had stage three colon cancer in 2016. Unlike most people, the actor decided to make history and bring joy to people with the remaining time he had. He did this with no one but his family finding out about his illness. His condition took a turn for the worst this year when he found out that the cancer had progressed to stage four. The actor later died on August 28th, 2020 in LA, with his family by his side.
Boseman came into fame late, making his big debut as Jackie Robinson in the film "42" at the age of 35. Soon after that Boseman began to pick up more prominent roles in movies such as: 21 Bridges, Get On Up, Message from the King, The Kill Hole, Marshall, then he appeared for a cameo in Captain America: Civil War as Prince T'challa of Wakanda. Marvel fans were so intrigued by this new superhero that they wanted more. Soon after that it was announced that the Black Panther would be getting its own movie, and the movie was a hit making it one of the biggest movies of 2018.
When Mr. Boseman was still attending Howard University, he worked at an African bookstore where he admired The Marvel's "Black Panther" comic, The New York Times reports. When the time came to bring the comic to life Mr. Boseman seized the opportunity and embraced the role's illustrative significance to African American and African audiences with pride and devotion. He learned to speak with a South African accent and held several on set meetings to discuss ancient African symbolism and spirituality. 
"Mr Boseman leveled the playing field while fighting for his life… That's heroism… I'll remember the good times, the laughter, and the way he changed the game" said his fellow co-star, Robert Downey Junior, on an Instagram Post. This shows how committed Boseman was with everything he did; he inspired people and made them want to do better. 
Chris Evans, one of his co-stars, was completely devastated and heartbroken by the news of Boseman's passing. He went to Instagram to say "Chadwick was special, a true original. He was a deeply committed and constantly curious artist. Few performers have such power and versatility. He had so much amazing work left to create. I'm endlessly grateful for our friendship".
Michael B Jordan, one of Mr. Boseman's long time friends, took to Instagram to express his anguish. He said " I've been trying to find the words, but nothing comes close to how I feel. I've been reflecting on every moment, every conversation, every laugh, every disagreement, every hug… everything. I wish I had more time". Michael B Jordan looked up to Boseman so much that he says he is going to dedicate the rest of his life to live the way Boseman did: with "grace, courage and no regrets". 
When the movie "Black Panther" aired in 2018 it was sensational. It had an African protagonist and a majority black cast, which made the movie one of the highest grossing movies of all time, with more than 1.3 billion in earnings globally according to Forbes. Fans were inspired by the movie and Africans started to feel more confident in their traditions and in who they were. People started to wear African clothing to go see the movie and used the greeting "Wakanda forever". This made Black people all over the world feel empowered and confident.
Most of the ERHS students are big Marvel fans and did not take it too well when they heard about the passing of Chadwick Boseman. Ella, a sophomore at ERHS says "I did not want to believe it, but after a while I felt sad and heartbroken". She first saw him when he got a cameo in "Captain America: Civil War" and she was excited that the black panther would get its own movie.  
Maya, another ERHS student says "when I first heard of Boseman's death, I was very surprised. I had no idea that he had cancer, which made his death even more devastating". The Black Panther movie inspired her  because it put a spotlight on black culture, which is often not present in the media.  She knew him from his movie "42". Her favorite character Boseman played was Jackie Robinson.
Malik, another student says "I was immediately shocked and confused on how he died, when I found out it was cancer it was pretty sad, but I remembered how lucky i was to have family members who beat cancer."  He would love to see a Black Panther  2 but he understands that with Chadwick gone that might not happen. Black Panther was one was of his favorite movies.
Mr. Boseman was not only a king on television he was a king in real life; he inspired so many people and looked after his own. During the Black Lives Matter protest this summer he showed his support by joining other black entertainers and executives in calling on the industry to cut ties with police departments. He was committed to getting everything done and leaving nothing on the table, leaving no room for regret.