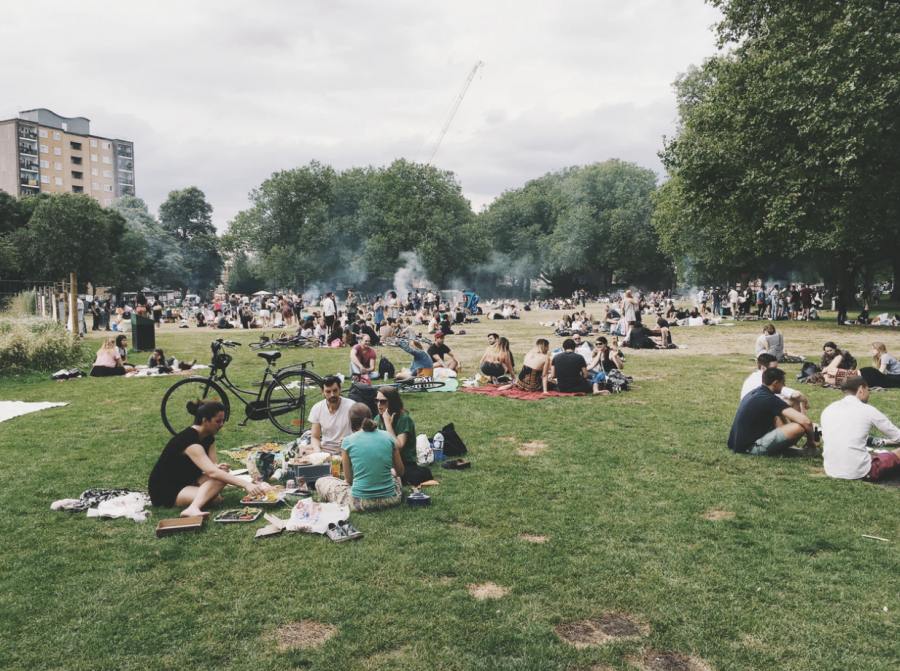 Millions of people around the world are being affected by COVID-19, which requires everyone to be 6 feet apart and wear a mask regularly. Ever since the virus started many activities have been canceled or rescheduled, and people have been required to quarantine if they contract COVID-19, leaving them stuck in the house.
Since then, people have been coming up with creative ideas to keep themselves entertained while being in the house like making TikToks, learning a new skill, or enjoying their time with family. But over the past few months, these activities have become tiresome—making many people miss social interactions with friends and peers. 
The CDC advises people are allowed to hang out with each other, but only if safety precautions have been placed before starting the interactions. People are taking the next step of coming up with creative ideas to hang out with friends and peers in a safe manner. 
Social media has played a huge role in helping people with trying creative outdoor activities that fall in line with CDC guidelines as many people didn't know how to begin.  Though many people have reported the restrictions are a little bearing, they're happy to socially interact again with peers. 
Senior Anthony Wilson at ERHS had seen several viral videos on social media about having fun outdoors with friends, and also how to be safe. "Ever since quarantine started I've been inside doing the same routine over and over again, I felt like my life was never going to change. But after seeing cool videos online I decided to give them a shot with some friends, and it was the most fun I had in months," said Anthony. 
Another student at Roosevelt, Sophomore Nora Cooper, had a distance hang out at her house with some friends. "I miss being able to hang out with everyone daily after school and going to the Starbucks across the street on hot days, but being safe is more important than ever," said Nora. In some parts of the world, restrictions and lockdowns are starting to become more reasonable letting people enjoy their time with family members and friends. So how will you spend your time?