Teacher Feature: Ms. Za'Kiya Epps
This  school year, the World Language department hired a new Spanish teacher named Ms. Za'Kiya Epps. This will be her first year working in Prince George's County.
Growing up in Mississippi, Ms. Epps attended  Mississippi State University where she pledged Alpha Kappa Alpha (AKA). Three years ago, she recently moved to Washington D.C. to attend American University's Graduate School. 
Afterward, she began her teaching career at Washington Metropolitan High School. Ms. Epps came to teach at Roosevelt after a year hiatus. Her attraction to Roosevelt was because of the "strong world language department". She described it as an "environment in which she can grow, flourish, and learn."
Ms. Epps loves to travel, and tries to visit at least one country a year where she stays for at least a week to experience the culture. Ms. Epps is currently working on becoming a figure competitor, something that she is very excited and passionate about. Figure competing is similar to female bodybuilding, except it focuses on muscle definition instead of size.
Even though Ms. Gloria Naranjo, a fellow Spanish teacher, has not had the chance to really get to know Ms. Epps, she believes that Ms. Epps will "bring new ideas" to the team. Ms. Naranjo says that Ms. Epps "doesn't need any advice" because "she is doing very well". 
One of Ms. Epps' students, Kaylin Jones, a junior who is taking Spanish 3, stated that what makes Ms. Epps different from other teachers is that "she is really laid back but she is a very hands-on teacher with her students". Jones also "looks forward to understand a lot more Spanish and understanding the culture better."
About the Writer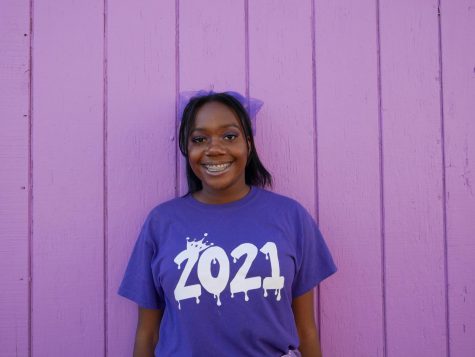 Asha Brown, Co Editor-in-Chief
Asha Brown is a co-editor of the Raider Review, who joined journalism because of her love for writing, her curious personality, and her goals of becoming...