What It's Like To Be Me: A Father, Teacher, and Coach
Hang on for a minute...we're trying to find some more stories you might like.
Father. Husband. Teacher. Coach. Each of these titles accurately reflect facets of the life of Mr. Brendan O'Connell.
Mr. O'Connell's teaching career began 17 years ago as an intern for Mr. Richard Renyer here at Eleanor Roosevelt HS. Today, he has been teaching world history for 17 years and AP Human Geography for the past 5-6 years. In addition to this, he has been the longtime coach of the Boys Varsity Basketball team. In the evenings, he goes home to his wife and three children (two girls and a boy ages nine, seven, and five).
A typical day in his life would proceed as follows: wake up, get the kids fed and dressed, take his son to daycare while his wife drops their daughters off at the bus stop, arrive at school at 8:00 am, teach until 3:30 pm, drive home.
During basketball season, practices become an added activity for the day. Their practice schedule varies, however on Mondays the team usually practices from 6:30 pm – 8:30 pm. In the gap between teaching and coaching, Mr. O'Connell explained that he takes the time to go home, have dinner, and play with his children before returning to school. On days where practices are scheduled earlier, he'll normally arrive home around 6:00 pm and follow that same routine.
He explained that balancing work and home life was "much easier before becoming a dad" because now his "kids are into sports" and they have additional "school activities" which make it "hard to be everywhere at once."
He elaborated that life "doesn't really get easier as they [his children] get older," however he is "thankful to sleep through the night now."
Experience has also played a role in easing the burden of balancing the two worlds. Mr. O'Connell explained that "it's a bit easier [because] lesson plans are already set." The separation between work and home has also been important; he continued by stating, "when I'm home now, I like to be away from school."
The idea of balance coming from experience has been relayed to his current intern, University of Maryland student Mr. Adam El Hamti, who said that Mr. O'Connell explained to him that "the first year or two of teaching is very difficult…first years have to create everything [their lesson plans] from scratch. They may give you guidelines, but you create your own lessons."
Mr. El Hamti also credits Mr. O'Connell with teaching him the importance of professionalism and organization, while also explaining "that you have to be able to adapt" based on the classes you are assigned to teach. He further described him as "a good teacher," and elaborated that the University of Maryland doesn't just pick any teacher for interns to work with, "they pick good teachers."
Mr. Renyer echoed this statement, stating "he's a good teacher, he's a great coach, he's reliable, he's dependable. He's creative—he's probably more creative than I am. He does care about what he's doing and he does the best job that he possibly can."
All of these qualities do not go unnoticed by his students. Senior Katharine Argente had Mr. O'Connell during her junior year for honors world history. She described the class as "entertaining" and recalled that "he had personality."
To Argente, "history is usually the boring class, but he made it interesting. I actually wanted to learn. I looked forward to going to that class."
On the court, Mr. O'Connell becomes Coach O'Connell and those same characteristics are exhibited to his players. Senior Jalon Shell has played on varsity for the past two years describes him as a "very invested" coach.
"He's passionate about Roosevelt basketball and winning, and he spends a lot of time watching film and talking with our other coaches to find ways to keep Roosevelt basketball great…and he feels bad about losing just as much as the players do. He puts a lot of effort into it."
Shell also commented on his ability to balance teaching and coaching, stating "he's always found a balance, his priorities are his kids so when he has to leave to take care of them he does, but that's very rare."
Additionally, basketball has become an avenue for teaching life lessons, Shell explained "he's taught me that not only in basketball, but for anything you may want to achieve, you have to earn it and nothing is just given to you."
Mr. O'Connell is a father, husband, teacher, and coach who, according to the sentiments of his colleagues, students, and players, has found the balance between the roles he has in life. Understanding the importance of prioritizing and trusting the experience he's gained over the years have proven to be helpful in creating the separation, however that doesn't mean he's become any less dedicated to his job.
His overall message remains clear: "I want kids to do well."

About the Contributor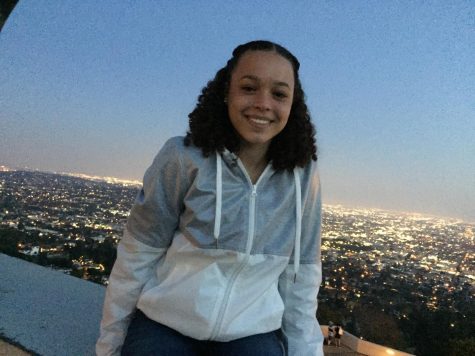 Mykenna Maniece, Co Editor-in-Chief


Mykenna Maniece is one of the new Co-Editors-in-Chief of the Raider Review for the 2018-2019 school year. Her interest in journalism began to...