FEMA is Continuing Aid in Puerto Rico
Hang on for a minute...we're trying to find some more stories you might like.
On Tuesday, January 30, 2018, NPR reported that Puerto Rico, which had been devastated by Hurricane Maria four months prior, would no longer be receiving aid from the Federal Emergency Management Agency (FEMA). On January 31, FEMA cleared the statement up and said that they were not stopping aid. 
Hurricane Irma, a powerful Category 5 hurricane with 150 mph winds, left the island with no power, no water, and limited food supplies. Since then, there has still been very little power on the island. In many places, there is also still no water to drink or bathe in.
The FEMA decision to end aid was caused by the progression of basic services on the island. Alejandro De La Campa, director of the Federal Emergency Management Agency (FEMA) in Puerto Rico, told NPR that the island no longer needs the emergency relief. The agency said it has distributed "more than 65 million liters of bottled water (costing $361 million) and 58 million meals and snacks (costing $1.6 billion)."
These alleged reports caused Puerto Rican officials and people on social media to express their anger over the announcement.
Sophomore Nina Berlow, who is a current member of the environmental defense club, said that it would have been very "unfortunate if aid were to end, especially since Puerto Rico still lacks many resources." Senior Stephanie Reyes said she "knows family and friends who were affected by Hurricane Irma" and ending aid would only have "negative effects on families."
However, William Booher, an agency spokesman, shut down the reports, telling The New York Times on January 31, 2018 that "aid is not stopping. There was no, and is no, current plan to stop providing these commodities, as long as there continues to be an identified need for them."

About the Writer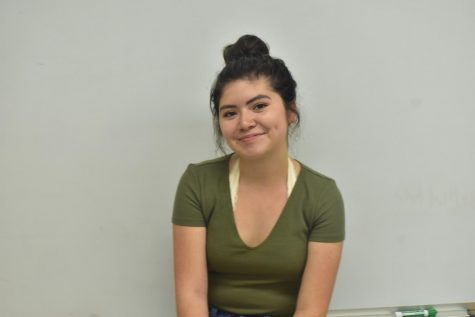 Natalie Valiente, staff writer
Natalie is a  senior staff writer. She plans to study pre- medicine in college next year. In her free time she enjoys reading, eating, and sleeping. She...