A Make Or Break Album: Lil Yachty's Lil Boat 2 Review
Hang on for a minute...we're trying to find some more stories you might like.
I've been a huge fan of Lil Yachty since 2015. Songs like "Hella O's", "Minnesota", and the song that put Yachty on the map – "One Night", took Yachty from underground rap king to a mainstream success. His debut mixtape "Lil Boat", did receive some bad reviews as Yachty's sometimes lazy line delivery (something i personally like) isn't enjoyed as much by most. Yachty tends to have sub par lyricism, and unorthodox auto tune vocals and adlibs. But overall it was a well received project as Yachty brings a unique sound and a double persona between a softer, more melodic Yachty and his alter ego, cold, mumble rap lyricism side, Boat.
His second project, "Summer Songs 2" was a little bit of the same as Lil Boat but a little more watered down but still seen as a decent follow up mixtape. But when we come to his third project, his first commercial album "Teenage Emotions", that's when we see Yachty take a huge nose dive. Yachty talked about in interviews admitting it was an attempt to hit the mainstream as everything about it was a little controversial as we see the album cover with Yachty definitely trying to reach a different audience. But overall the album wasn't good enough to grab the mainstream audience he was reaching for, nor did it manage to appease his original fan base. The numbers proves his first week sales were around 44k, way under estimations.
After the flop "Teenage Emotions", Yachty was definitely put in a hard spot. Was "Lil Boat" just a fluke? This is what people were starting to think. His core fan base made it clear that they want the old Yachty and on radio interviews he's made it clear he's heard them. So the question is, did he deliver? In my opinion he did. Yachty's first week sales being 64 thousand, clearly higher than Teenage Emotions. While this may not be where Yachty should be with the amount of relevance he has, it's definitely a great step in the right direction.
Everything we loved about "Lil Boat" is back in this album. Stellar features from Ugly God, Trippie Redd, and PnB Rock, to familiar faces when it comes to production like Digital Nas. We asked for the old Yachty and he definitely made a step. No song feels too serious and too much of a reach for the Hot 100, other than TALK TO ME NICE ft. Quavo. This album feels slightly darker and spacier than it's more happy and euphoric predecessor.
When it comes to the order of the songs it feels like a random compilation of tracks whereas "Lil Boat" definitely had some order and somewhat of a story to it. Yachty seems to have abandoned his charm sadly. Although,  it feels like a random Yachty playlist on shuffle mode it's still  entertaining. While listening to Yachty, don't expect a message, its meant to be something fun but also something you can vibe too. Just another album of the new generation.
Some of my favorite tracks on here are SELF MADE, BOOM!, and 66 but my definite LEAST favorite track is COUNT ME IN. Awful throw away instrumental that Yachty seems like he was just freestyling on. Overall there's not much to complain about with Lil Boat 2. Don't listen to Yachty expecting a  Kendrick Lamar level of flow and storytelling but just a fun enjoyable listen. I give it an 8/10.

About the Writer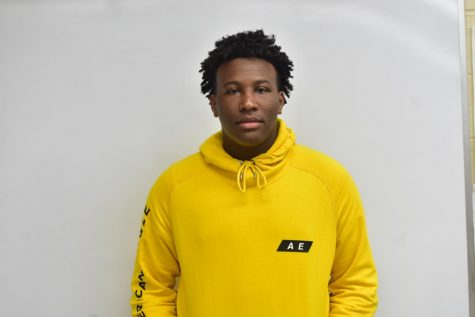 Ethan Philpott, Arts & Entertainment Editor
Ethan Philpott is a senior and the Arts & Entertainment Editor. Ethan plans on studying journalism in college next year, and would like to report on...