Star Wars: The Last Jedi is worth the watch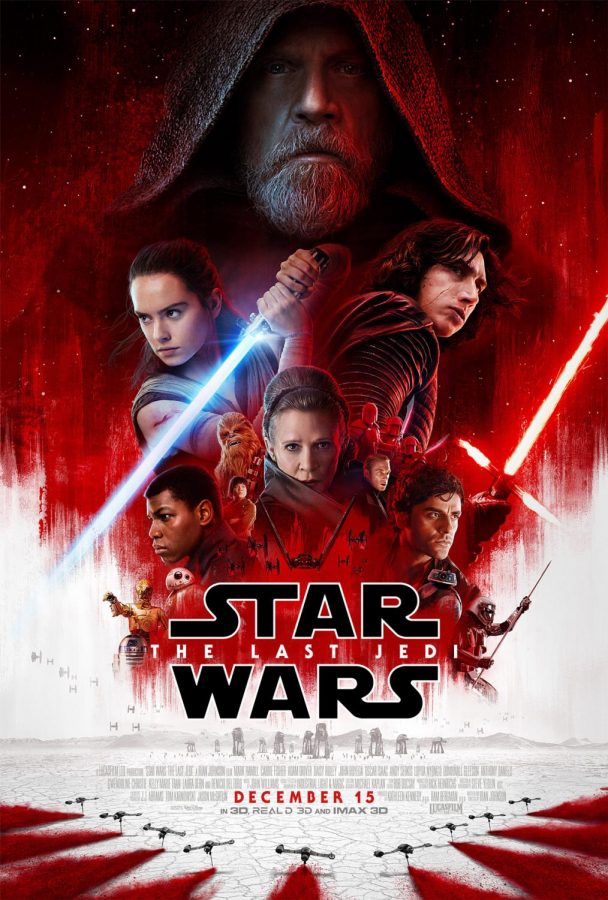 Star Wars fanatics looked forward to the release of "Star Wars: The Last Jedi," on December 15. 2017. This fantasy/science fiction film received a 94% on rotten tomatoes and a rating of 8.4/10. Just like the previous movies it included several battles, explosions, space chases, and close-up duels
WARNING: SPOILERS AHEAD
The last Jedi takes place right after the events of The Force Awakens, which was released in 2015. It begins with Commander Poe Dameron and the rest of the Resistance fighters facing a First Order dreadnought battleship. Meanwhile Rey tracks down Luke Skywalker with the hopes of convincing him to join the Republic's mission. When Rey does find Luke, he senses Rey's powerful potential, but it scares him because he is reminded of his failure to keep Kylo Ren away from the dark side.
Overall, the movie is worth the watch. I am not one of the hardcore fans who have watched every single movie, but I enjoyed the action and the light humor of some of the characters. Other students agreed. 
Senior Jerald Garcia said "the best parts are the space battles." He said he loved the scene where "Vice Admiral Holdo single-handedly wipes out a whole First Order ship."
Senior Angela Diaz's said her favorite character was Rey because "she was really empowering and sometimes funny." It was exciting to see her "learn about her new abilities."
Aside from the battle scenes, the movie also includes conflicts within the characters. Viewers saw the internal conflict of Kylo Ren which makes us wonder whether he is actually too far gone over to the dark side to ever return. He did in fact spare the life of his mother, although someone else gets the job done (don't worry, she uses the force to live). Another iconic battle scene is when we get to see Luke and Kylo Ren face off at the very end of the movie. It was a bit anticlimactic and less powerful than expected, but having both characters battle was pretty cool.
Some students said they are still looking forward to seeing the movie.
Although he hasn't seen it yet, sophomore Fabio Hernandez, says he plans "to watch it over break."